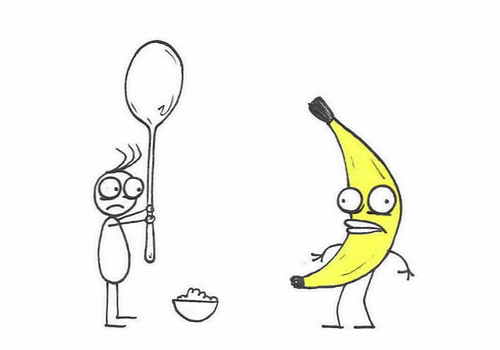 I just got home from the the San Francisco International Film Festival where they awarded animator Don Hertzfeldt their (somewhat cloyingly named) "Persistence of Vision" award. The presentation featured a 90 minute long selection of his works followed by a (too) brief question and answer session.
I had already seen almost all of the films that were screened.  Billy's Balloon still brings tears to my eyes, even if it does go on for about 45 seconds too long (it's a student film, what do you expect?). His latest work (Everything Will Be OK, and I Am So Proud Of You, the first two chapters of an eventual trilogy) is vastly more ambitious. Hertzfeldt has proven himself to be much more than a one gag film maker. He's adapted his surreal, non-sequitor sensibilities to tell aching stories of isolation, regret, and possibly insanity. This is a far cry from the usual Sick and Twisted gross out fare that surrounded his earliest films. The fact that neither of these films received Academy Award nominations is further evidence of the questionable worth of that category.
His short Rejected (which WAS nominated for an Academy Award) features some very non-invisible film making. The first two thirds of the piece are typical of his early work, surreal, a bit shocking, and very funny. But in the last minutes of the piece, we start to see Hertzfeldt develop into a much more serious filmmaker.  The very medium that the characters inhabit starts to turn against them. The paper is torn, crumpled, as the fabric of their existence is threatened. One particularly haunting image is of two stick characters banging at the paper as if it was a window trapping them in. It's shocking and scary and brilliant.
httpv://www.youtube.com/watch?v=rgQqSVrkkag
Hertzfeldt possessed a charmingly awkward stage presence as he discussed his work, occasionally breaking into surreal anecdotes about classmates chopping off bits of their digits in elementary school art class, or being mistaken for Johnny Depp while sneaking into a Monty Python reunion. He discussed how he became an animator (he wanted to do live action, but live action uses more film stock than animation which made it too expensive), past projects (an ill fated feature for a big studio) and future projects (finishing up the trilogy and then possibly a non-studio feature!)
It's kinda amazing. Don Hertzfeldt has managed to create a living for himself solely by selling DVDs of his self produced animations, ancillary products, and speaking fees. He doesn't do any commercial work at all (although if Kellogg's had any integrity whatsoever they'd send him a check for each Pop Tart they sell).  How many animators can say that? How many filmmakers can say that?