Biography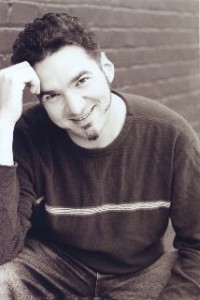 Brian M Rosen is a San Francisco based composer/performer specializing in works that marry music and theater.  Born into a family of performers in New York, he spent much of his youth in the concert hall or theater, whether rehearsing and performing or watching his fellow family members rehearse or perform.
Brian studied music composition at Interlochen Arts Academy and computer science at Princeton University. He moved out to the Bay Area in 1993 to join Pixar Animation Studios in the creation of the first full length computer animated film in history (Toy Story), and remains on staff at Pixar as a software engineer, technical director, and occasional voice talent. In A Bug's Life, you can hear his masterful portrayal of a slug saying "Ow Ow, Hey, I said no salt!" which earned him a nomination for "Best Performance By A Gastropod In a Motion Picture".
As a vocalist and actor, Brian performs in venues throughout the United States, including the San Francisco Symphony, Berkeley Opera, Cinnabar Opera Theater, various professional touring companies, and the 2001 PBS Great Performances production of Sweeney Todd in Concert. As a composer, Brian has written and arranged an entire album of material for the Webby award winning a cappella ensemble The Richter Scales, completed a commissioned operatic adaptation of Alice in Wonderland for Cinnabar Opera Theater, and composed a string quartet premiered and recorded in 2010. In the spring of 2011 his arrangement of Bach's Wachet Auf was performed by the Cypress String Quartet and the San Francisco Girl's Chorus. He is the recent recipient of a grant from the American Composer's Forum for the premiere of his song cycle A Brief History of Love and Poetry. In 2012 Brian spent a month in Paris studying with the European American Music Alliance in the tradition of Nadia Boulanger. He is currently developing a solo opera entitled Failing That.