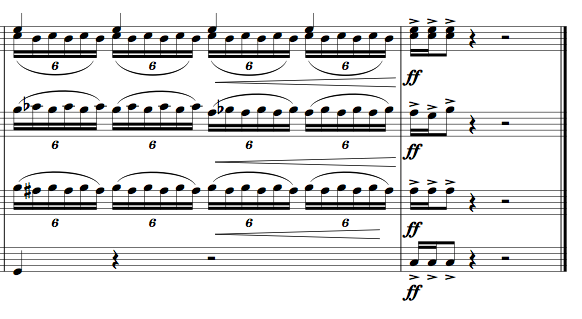 The string quartet is DONE! Actually, it was done a year ago, but now it's been premiered, recorded, annotated, and released to the public.
The third movement Off the Rails is finally available for listening and downloading and reading about and whatnot.
So what happens now? Hmm. Good question. I've already submitted it to several competitions to little effect, but those are pretty much crapshoots (and the only recording at the time was a sub-optimal midi realization).
Well, what do composers really want? To create music and to have people hear the music they've created. So, in no particular order, here are things I can actively do to try to further these goals:
Network to get the piece introduced into an established quartet's repertoire.
Keep entering competitions and festivals.
Give away the audio tracks to whoever wants to hear them.
Make some youtube video with potential for virality.
Advertise the piece using Google AdWords. (Paying to give something away for free!)
So, dear reader, if you have any other ideas to suggest, or a desire to help with any of the above mentioned action items, PLEASE feel free.