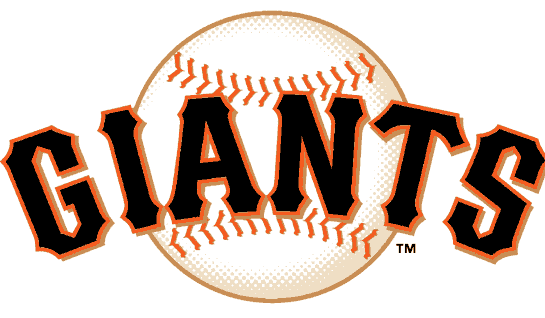 I've come to the realization that 80% of the stress I've ever experienced has come from watching baseball. Specifically post season baseball. Which is equal parts a commentary on how little stress I have in my normal life and how stressful it is for me to watch baseball when something's on the line.
So yeah. This is a very stressful time in my life.  The SF Giants are one win away from taking the National League pennant and I'm utterly distracted. I was useless at Richter Scale rehearsal last night, my mind was consumed by the one run deficit going into the eighth inning. It's hard to lead a rehearsal while trying to figure out how to sneak in a glance at your iPhone for an update.
At the San Francisco Opera just the night before, as soon as Butterfly and Pinkerton retreated to their folding house I whipped out the iPhone to see who won.  To my dismay, the game was tied at the bottom of the ninth. Armed only with that knowledge, making it through a second act that is primarily about the pain of waiting would be near impossible.  I feverishly pressed refresh, hoping for some resolution before intermission ended.  A man on first and third…one out.  Looks good.  Then, the refresh showed three outs!  A double play ball and we're still tied headed into the tenth, no resolution in sight.  I groaned and sank into my chair, ready to empathize with Butterfly's determined vigil like never before. But glancing at my phone again, I noticed something…the score had changed?  It wasn't a double play ball, it was a sacrifice fly! The yahoo application automatically updated to three outs when the game had ended!  The Giants had won!
Thirty seconds later the entire opera house erupted into cheers. Turns out I wasn't the only one whose thoughts were split between the Civic Center and SOMA that night, and an hour later not even a spurned damsel's ritual suicide could dampen my spirits.
I'm just hoping for a happier ending to this post season than the 2002 debacle. That miserable game 6 of the World Series is forever etched into my memory. I was in the San Francisco Symphony Chorus performing Britten's War Requiem under Kurt Masur's baton. This was before iPhones, so I think the brass section had snuck a radio with an earpiece on stage to get the updates.  Either that or they were getting signals from off stage left and relaying the latest to the rest of the orchestra. Movement after movement, we performed a Requiem for the Giants as they blew a 5 run shutout in the last three innings.  Eight outs away from winning the big show they fell and fell hard. By the time we were lauding in excelsis, they gave up three runs in the seventh and then another three in the eighth and lost the game 6 to 5.
It was the most impassioned and baleful ensemble singing I had ever participated in. It was truly an awful day, and the heavens and earths were being shaken by the Anaheim Angels who had come to judge the Giants by fire.
But despite our pleas, morte aeterna, (or at least morte annuo) was in store for the Giants that year. They went down to lose game 7 as well and haven't been in a World Series since. And thankfully, my life has been largely post season and stress free since then. Until now, at least. All the Giants need to do is win one of these games in Philadelphia this weekend and it's on. World Series all over again.
Kyrie eleison, indeed.